This video has adorable pictures of the USA gymnastic team's young women who are becoming known as the "Fantastic Five."  They did a super job in the London Olympics qualification rounds.  We'll be watching to see if they can bring in a team gold medal in the team competition and some individual medals as well.
Seeing these pictures of our Olympic stars set to music is a real treat!
Update: Obviously this was posted before the Fantastic Five, who later were called "the Fierce Five," won the team gold medal at the London Olympics (2012).  It looks like a couple of them will be chosen to compete in the 2016 Olympics as well.
Click the picture to see this awesome book for kids: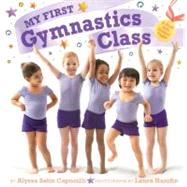 Save